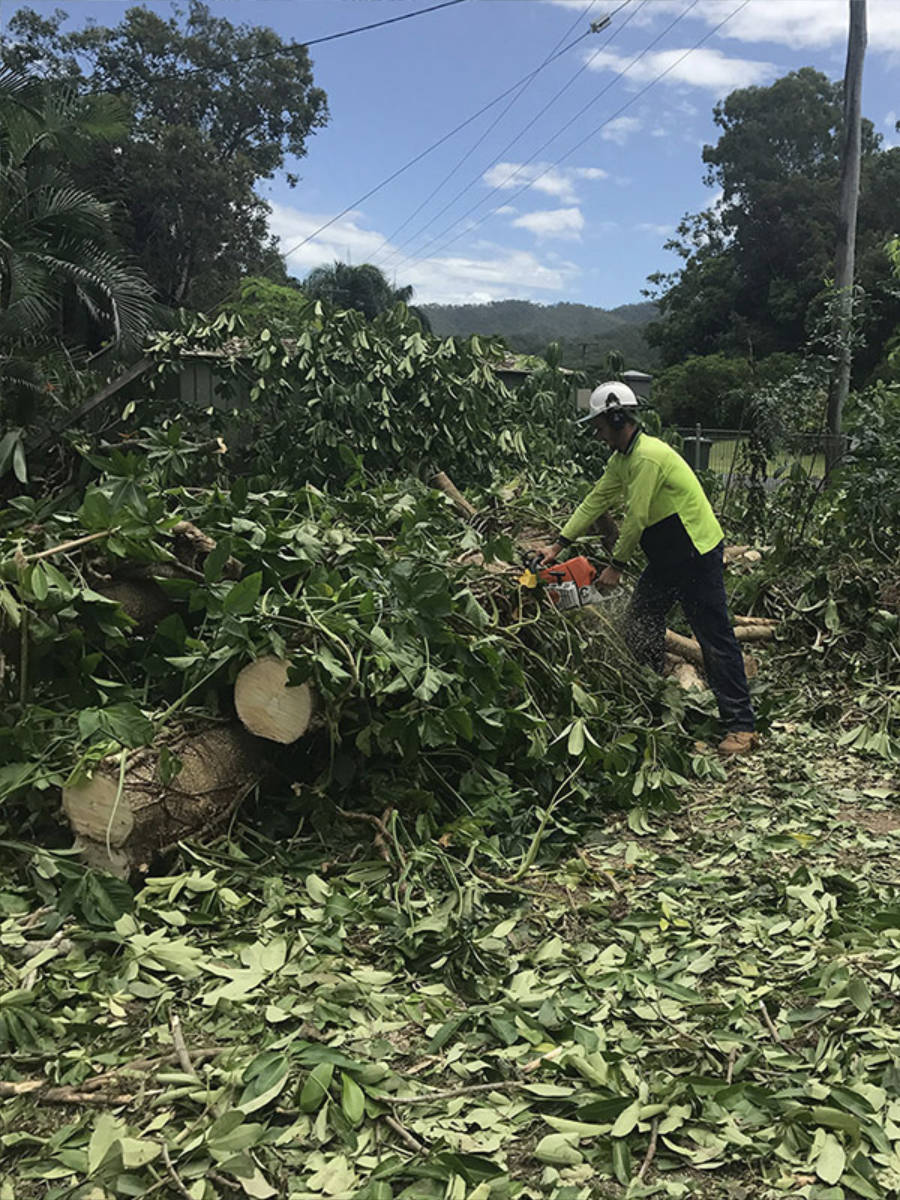 Strong storms and cyclones can wreak havoc through Far North Queensland, especially during the wet season, causing damage to your beloved trees. However, it doesn't mean they are lost forever. We are able to assess the damaged trees, and most of the time save them using the correct pruning methods.
Here are some ways in which we are able to help maintain your property to prevent or minimise cyclone damage:
Always remember that before cyclone season is the best time to get your garden cyclone ready. Take the time to trim all the trees on your property and make sure no branches overhang your house. Clear your gutters and fit shutters to glass windows and doors to prevent shatter from flying tree branches. A little bit of effort can make a huge difference if a big storm happens to hit your property.
It's a great piece of mind to know your house is safe and secure and all your tree maintenance has been taken care of.